Tarun Kothari, MD
I couldn't stand up and I couldn't bend down without acute pain. I saw a number of doctors with no success, and finally I heard about Modern Chiropractic. Dr Ferris offered me medical decompression, so I signed up for 12 treatments, and bingo! All of a sudden one day I got out of bed and I had no pain! I found Dr Ferris very knowledgeable, very experienced, very friendly, honest, articulate and reliable.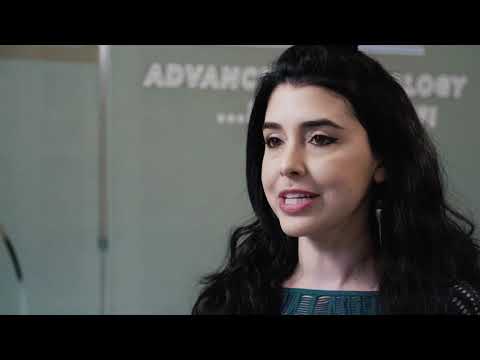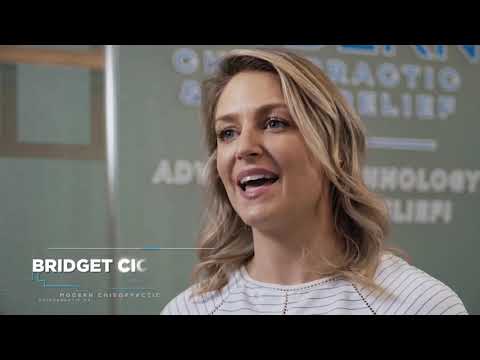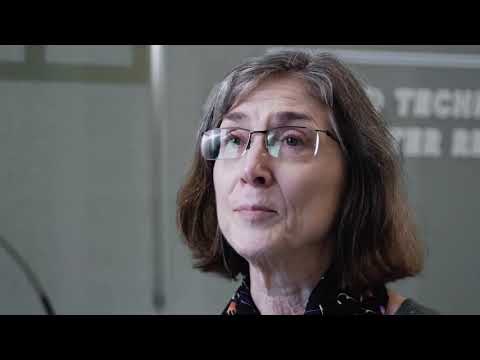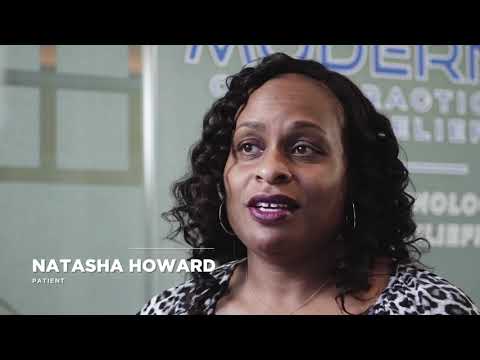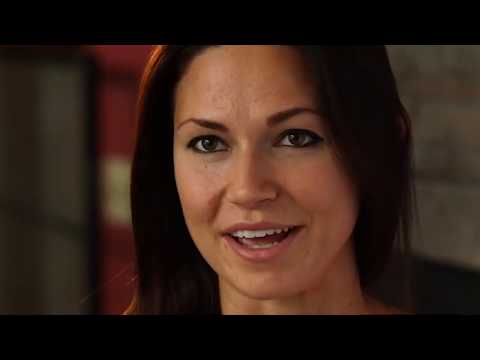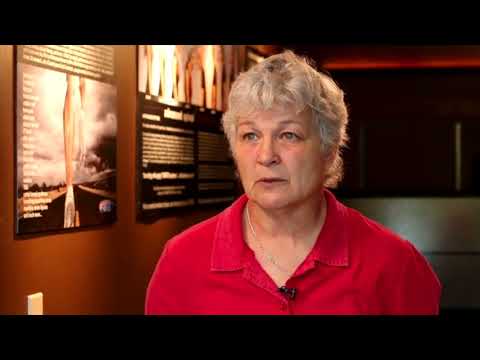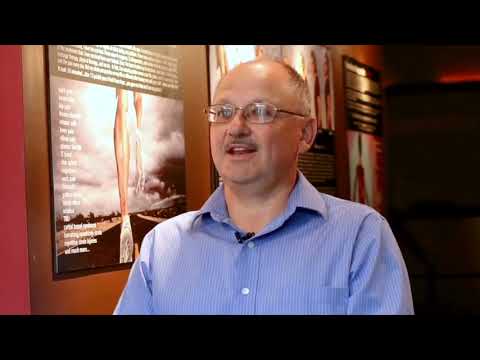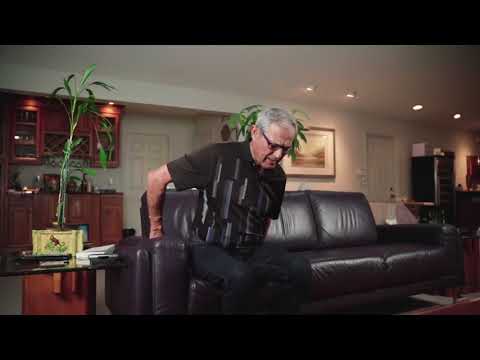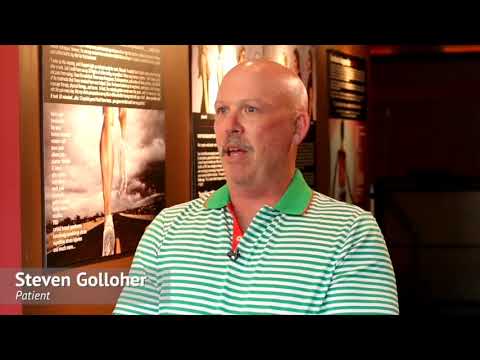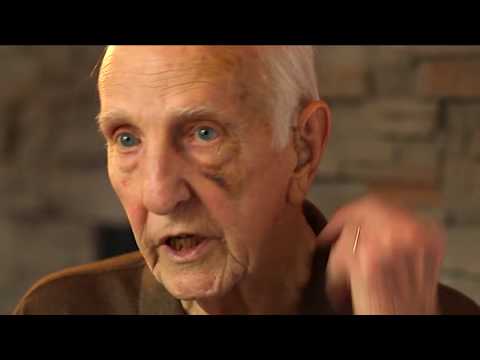 Dr. Ferris and his staff are amazing! I recently went to his office to have deep laser and cryotherapy done on body areas that were in extreme pain. In just a super short session, my pain was literally better in minutes. I could see a major difference in the look and feel of my hands and fingers within an hour. Incredibly, my back pain was gone – something that CBD oil, hot packs and Tylenol wouldn't even touch. I have also been seeing Dr. Ferris for functional medicine and nutrition help and he has been a godsend. I am on the lowest dose of my medicines ever and have much more energy and less flares. Definitely consider giving this office a try. You won't regret it!
I can't say enough wonderful things about Modern Chiropractic! I had been dealing with pain in my hip and groin which was becoming constant and preventing me from doing things I loved like yoga and making everyday movements difficult and painful. After only four heat laser treatments I was almost pain free. Dr Johnstone is amazing, knowledgeable and professional! He is dedicated to making sure I am healed completely and able to get back to yoga and strengthen the area again to prevent future issues. I am so grateful! It was 100% worth the investment!
I've gone to my general practitioner who prescribed pain pills and I've gone to pain clinics… Then I discovered Modern Chiropractic and my pain was gone. This place has changed my life!
I have recommended Modern Chiropractic to so many people.
I cannot stress enough how happy I am with the service I have received and continue to receive from Dr. Ferris, Dr. Johnstone and Jennifer at Modern Chiropractic. From the moment I walked in, Jennifer greeted me with such a warm and inviting smile (as she continues to do daily) and made me feel exceptionally comfortable. Dr. Johnstone has been working to help increase my mobility while decreasing my pain. I have had pain in my neck and shoulder area for over 20 years and have had VERY LIMITED motion. With Dr. Johnstone's help, I am now 85% better in my pain and movement. I'm able to now work out more, and I run more.
He has actually treated my symptoms instead of masking them with medications. Dr. Ferris continues to encourage, pray and support me through my overall health concerns. I am so thankful and blessed to have them in my life. They by far have THE best chiropractic care. Thank you all for helping me!
I came to Modern Chiropractic primarily for my shoulder, it was in a lot of pain. I had tried other options and they were temporary, with Modern Chiropractic the range of motion has vastly improved and I don't have that pain anymore!
Modern Chiropractic took the pain down to a one or two where it was at a ten plus daily constantly. So, it worked miracles for me, as far as I'm concerned.
The staff were excellent, they explained the problems and the doctor was excellent, he walked me through the problems, explained everything to me. He was very thorough and understanding and in the end the pain was gone.
I couldn't stand up and I couldn't bend down without acute pain. I saw a number of doctors with no success, and finally I heard about Modern Chiropractic. Dr Ferris offered me medical decompression, so I signed up for 12 treatments, and bingo! All of a sudden one day I got out of bed and I had no pain! I found Dr Ferris very knowledgeable, very experienced, very friendly, honest, articulate and reliable.
If you have friends or family that are in pain, please ask them to call Modern Chiropractic because they will definitely help you with your problems!
The whole back of my neck would be hurting if I moved around. I couldn't look up and down, but now I can!
Had a great experience today at Modern Chiropractic. Was helped quick and effectively by Dr. Bill Ferris with a combination of complimentary treatments for relatively low cost. Thoroughly recommend their services.
Great Chiropractic care, very friendly, knowledgeable and thorough! By far better than any other Chiropractor I have ever been to!
First time seeing a chiropractor after dealing with ongoing neck & back issues for the past 35 years. I was nervous about the process but after speaking with Dr. Johnstone, he put me at ease to try an adjustment. While the adjustment was audibly loud and quite startling to myself, it did not hurt at all. I was immediately able to move my neck freely without discomfort for the first time in decades. The adjustment to my back was equally rewarding. If anyone is considering chiropractic care but apprehensive about going based on some of the "violent" YouTube videos, you should really consider sitting down with either Dr. Johnstone or Dr. Ferris. They are both very easy to talk to and will answer all of the questions you may have. Wish I had visited them years ago!
I've been going to Modern Chiropractic for the past few weeks and I've been very impressed with what I've experienced so far. Compared to other chiropractors in the area, Modern Chiropractic is a whole different level of care. I've been to other offices that are tucked away in old buildings with a single bed/bench. But when you step the MC office, you are immediately greeted by state of the art, modern and clean equipment/decor. The doctors are friendly and engaging and take time to get to know you personally so that they can give you the most personalized care. I came in with limited range of motion and left feeling like a new person! Highly recommend!
Been dealing with an a left shoulder impingement injury from heavy lifting for a very long time. After going to Modern Chiropractic for a very short time, I have full mobility and no more pain.
Thank you Modern Chiropratic!
Very friendly and helpful. They have a very relaxed setting and I never seem to wait to be seen, they are very professional and courteous.
The Drs. have straightened me out more than once. Decompression worked wonders for my back, and now my knee needed attention. Laser, cryo, and decompression of the knee along with strengthening exercises put me back in action again. I have been very satisfied with my care at Modern Chiropractic.
I have needed a knee replacement for a year or so, but due to COVID-19 I had to find a way to ease the pain in my knee as I could hardly walk. I came here to Modern Chiropractic and had the knee track and lazer therapy done to my knee and after about 6 weeks I was able to walk with little to no pain. I recommend the doctors at Modern Chiropractic, come and talk with them I think they will be able to help like they did me I don't plan on having my knee replaced anytime soon.
I'm 20, have experienced back pain for the last couple years just from overuse and golfing everyday. Dr Johnstone and Dr Ferris are not only incredibly kind and genuine, but really know what they're doing. I have experienced relief every time I go, the adjustments are phenomenal, and last time I tried the lazer therapy which was by far the most beneficial. I highly recommend going to Modern Chiropractic if you have any back pain, you would be surprised how much it really helps. Also… Sit in the massage chair for as long as you can, you won't want to get up ever.
Dr.Ferris and his team provide an exceptional service. Since my first visit I am moving better than I ever have. I would highly recommend joining the Chiro Club.
The guys (Dr Derrick & Dr Ferris) at Modern Chiropractic are absolutely awesome and professional. They maintain a clean and friendly environment I was so impressed on my first visit I signed up for their club membership. I highly recommend anyone who wants to feel better and healthier to go visit them.
Great attentive and thorough staff! They take the time to explain things and my results have been good!
Can't say enough good things! I've had total back pain for 10 years and I'm 25. I've tried physical therapy, massage, exercise, rest, you name it. I've always been terrified of going to a chiropractor because I don't like the whole cracking thing. I couldn't be happier that I decided to give it a try. It's not all cracking! The chiropractors are very professional and very kind about my nerves. I've been feeling lighter and so much more comfortable in my own body! I'm so thankful for this team.
Very friendly and very knowledgeable!
Great place with helpful, efficient staff – I had back pain that I was dealing with for years and they had me fixed within 3 weeks. Life changing for me, just another day for them! I'm now a member of the Chiro Club and can't recommend this company more.
Testimonial - Travis Bean
Can't say enough great things about these guys! Professional and personable from the moment you arrive to the moment you leave. Not expensive like most places I've been and definitely on the cutting edge of the most up to date technology and techniques to help anyone that walks through the doors. Joined their Chiro-club to receive extra perks for each visit. It's worth every penny! Stop in sometime and I promise you will wonder why you ever went anywhere else, and if it's your first time you won't be disappointed.
Approx. 6 weeks ago, I was waking up every morning in tears saying to myself "I cannot live like this anymore!"
I am a 33-year-old female with severe back and neck pain stemming from scoliosis and injuries from a past car accident. I have been to every back/neck specialist you can think of from Buffalo to Syracuse. I have tried every treatment available with no luck. I wanted nothing more than to get off the pain pills and feel normal again. I mean, let's be honest, when you have real pain, the pain meds just mask it a bit to get you through. The pain never actually goes away.
I am a single mom of a 3-year-old and it got to the point where I couldn't lift her without injuring myself. I would cry all the time at the thought of not being able to play ball with her or whatever other sporting activity she was interested in as she grows up. It was time for me to make some changes.
I made an appointment with Modern Chiropractic and Pain Relief (since they were one of the only places I hadn't tried) not knowing they are so much more than a chiropractic office. Dr. Johnstone gave me a consultation where he used a laser on my back/neck. He may have had the laser on my back for 3 minutes total. In 15 years, I had NEVER been completely out of pain and that 3 minutes took me out of pain for 24 hours! This time I was crying happy tears. I had no choice but to return and join the program.
Since then, only 6 weeks ago, I went on a scale from 1-10, from a 10 to a 6. I wake up every morning with a smile on my face. I play catch and ride bikes outside with my daughter daily. On top of that I have cut my pain meds in half!
When I first made my appointment, I was afraid they wouldn't take me because I would have to bring my daughter to each visit. Not only did they allow her but they embraced her. She is met at the front door by Dr. Johnstone and Dr. Ferris every time we go. They make you feel like family. I couldn't be happier with their services. If you have pain, try a consult and I promise you can reap the benefits too!
Life changing to say the least. As a life long athlete, I've had a slew different kinds of treatments over the years. Dr. Ferris and Dr. Johnstone are just above and beyond what I've experienced elsewhere. Their approach is complete, meaning they examine all parts of your life and body. Treatments address the whole puzzle not just the broken pieces. I love their philosophy. They always make themselves super accessible and the staff at Modern are all amazing.
I've been going to Chiropractors for 10 years, I've never seen anybody put together such an amazing stack of services for one low price like this before. KUDOS Dr. Ferris and team, this is EXACTLY what we've been waiting for. My first visit was off the charts… and for the best price in the industry, all I can say is WOW… and THANK YOU.
I have a bad back and bad left knee. A month ago I was walking like a cripple. Now I'm about 85% healthy, on my way to 100% and feeling and sleeping so much better. Very knowledgeable and very helpful. They have the coolest massage chair. I recommend them to anyone with body aches and pains. Well worth the money.
Testimonial - Daniel Kast
I've been going to chiropractors for years, Modern Chiropractic and Dr J were the first to fix my neck for full range of motion. Very professional, very pleased with their services.
Dr. Ferris and Dr. Johnstone are both great chiropractors. I came to Modern Chiropractic with preexisting chronic headaches and fatigue that I've been struggling with for many years. I was first tipped off to them for the lazer treatment they offer, as I read through various sources that it is a great healing modality for healing pain and calming inflammation. During my first consultation, they were able to take no cost x-rays and pinpoint two areas of my neck that needed chiropractic correction. I was then prescribed a 6 week protocol of chiropractic adjustments, lazer treatment, a detox program for the fatigue, and various tools to help me stretch and strengthen my neck at home. It was definitely a financial investment, but as I've learned through pursuing many healing modalities in the past, you have to try things out and see what sticks. Overall, I'm happy that I went through with it as I've seen solid improvement with my headaches, and have some additional tools in my tool belt to help myself moving forward. If you're in the process of deciding whether or not to go to Modern Chiropractic or another provider that is covered by your insurance, consider this: no insurance covered chiropractor is going to have the time to give you the unique attention that you might need because they have to see a revolving door of patients to keep their roof over their heads. At Modern Chiropractic, they strive to give their patients the best care they can through state of the art technology. With Chiro Club, this comes at an affordable price. Check them out… it could be what you need!
Since receiving treatment for injury from a car accident, the pain in my neck and left shoulder has greatly decreased. My lower back is also better. It has helped a great deal to sleep better. Headaches have basically gone away. Thanks!
Natalya Gritsak
July 2021
Modern Chiropractic is absolutely wonderful! Dr Johnstone and Dr Ferris do an amazing job at making you feel comfortable, take their time with you and relieve your pains!
Personally, I have been going to them for years and I never have felt better! I had a broken back and they attended to it with care and concern and my back is healed and has no pain anymore.
They utilize many different tools to optimize top results! And it works!
I highly recommend this chiropractic office!
The entire staff at Modern Chiropractic was out of this world. Dr. J was so incredibly knowledgeable about pain management and I walked out of there feeling like a new person. I would highly recommend the team for any and all Chiropractic needs
Testimonial - Robert Brophy
The experience was both educational and relieving. I learned about the various methods and techniques they have for working out your back and spine issues through manipulation, but also got high quality adjustments that put me back to perfect in only two short visits.
Their walk-in rate for first time evaluations and every day pricing for an adjustment are both lower than my insurance has covered at most of the chiropractors I have visited. Them not taking insurance should not prevent you from visiting. You will benefit your mind and body with their servicing!
The staff are very professional and accommodating and treated me very well. I did not receive any hard sell lectures for extended membership, just informed with the important and interesting aspects.
The laser therapy used by Dr. Ferris at Modern Chiropractic was instrumental in helping me to recover from a shoulder injury and surgery. The staff is very friendly, and the facility is clean and modern.
Elizabeth Appel
July 2021
The facility is beautiful. The staff was so friendly and made me feel completely comfortable. I was in to see Dr. Johnstone due to sleeping wrong and woke up in such pain and couldn't move my neck. They were able to squeeze me in that same day. I had a laser treatment to loosen up the tense muscles, adjustment and then a cryo treatment. I was able to turn my head again and pain decreased and I was able to sleep the night..yay! I'm going back for a follow up but I highly recommend after just 1st visit!
Meghan Sims-Talton
July 2021
Thank you Modern Chiropractic – I was introduced to Modern Chiropractic by an ad I saw in the Democrat and Chronicle. For 6 months, I have been experiencing pain in my hip without any relief. The pain was so severe that I was unable to go up and downstairs, go for long walks (which I love to do!), and it was affecting the quality of my life. I knew I didn't want to do medication, cortisone injections or surgery. However, I was desperate for an answer and for relief from the pain.
I am so happy to have found Modern Chiropractic. They provided me with a pain-free/medication-free alternative to surgery. After 10 Deep Tissue Laser treatments, I am pain-FREE! I am now able to do all the things I love to do but without the pain! The staff at Modern Chiropractic is incredible. I always enjoyed coming in for my treatments done. I also think the world of Dr. Luckey!
Thank you!
M. Johnsons
November 2019
I had been experiencing severe back and hip pain for 15-20 years. I had tried everything under the sun without any success and I was starting to lose hope. On top of that, my pain was so debilitating that I was gaining weight due to being inactive. The pain was really impacting my life. My hope was finally restored when I found Modern Chiropractic. After completing my Non-Surgical Spinal Decompression treatment plan, I am now completely pain-FREE. Just the other day, I was able to walk down two flights of stairs for the first time in 15 years. I was especially impressed with the staff. Dr. Luckey was so compassionate, professional and informative. Dr. Ferris even took such an interest in me and he wasn't even the doctor assigned to my case! They provide such a professional yet "family-like" atmosphere. They truly care about each individual patient that walks through their door! Thank you so much Dr. Luckey, Dr. Ferris and staff!!
R. Filowick
November 2019
Testimonial - Steve S-Mt.Morris
I am so thankful that my sister had given me Modern Chiropractic's ad because I was at my wit's end with my pain. The pain was debilitating. I am an avid bowler and I wasn't able to stand up for long periods at a time. I was even unable to hold my 3-year-old son for more than a few seconds at a time. I was so surprised to find immediate relief after only 2 days of Spinal Decompression Therapy and Deep Laser Tissue Treatment. And to think I have 19 more to go! I can't even imagine how I will be feeling once I complete my treatment. I am starting to get the quality of my life back and I haven't felt this good in years. Thank you to the Doctors and staff of Modern Chiropractic.
I've been a patient at Modern Chiropractic since the day Dr. Ferris opened the practice. I truly believe that Dr.'s Ferris, Johnstone, and Uribi as well as Jen Craig, Rehab Mgr have the healing hand of God! I have been in so much back pain that I couldn't move, and they brought me back to health! They have state of the art cutting edge technology for the ultimate in spinal health and pain management. I love these guys, and you will too! Very gentle, professional, knowledgeable, personal, and wonderful people!
Dr. Ferris and his staff at Modern Chiropractic are fabulous. They are very supportive and friendly. After my first treatment at Modern Chiropractic I went from a 10 on the pain scale to a 3. I immediately started feeling better. Today was my 7th treatment and I can say that my pain has gone to a 1. I also started the Ideal Protein weight loss program that they offer and have lost 6 lbs. and a total of 6.5 inches in two weeks. I am so excited. I was looking for a program that would support me in my endeavor to get my life back. Instead of living for (with) the pain; I am now living for me. I've got my life back. Thank you Drs. Ferris and Johnstone. Your services are greatly appreciated.
After an initial phone, I scheduled a preliminary appointment at Modern Chiropractic. Upon arriving at the facility limping on my right foot, I was welcomed by Dr. Johnstone and staff. I related the problems concerning my foot and after consultation, was offered a treatment plan. After several Laser 2 appointments, I am happy to say my pain has been greatly reduced and I no longer limp on my right foot.
Robert Geyer
November 2019
Herniated disk….!!!! This thing has been destroying my "life" for more than 10 yrs! I haven't been able to stand up straight for months!!!! The pain WAS too much. My wife found Modern Chiropractic and we went there. They took x-rays first & gave me a complimentary free treatment! THIS PLACE WORKS!!!!! UNLIKE ANY OTHER QUACK CRACK SHOP, and I tried several. I can now stand up straight, sit, walk, bend over and move after only 2 treatment without excruciating pain. I can even smile now. I was seriously considering surgery, losing my job, enduring even more pain and facing a 25% chance of being wheelchair-bound the rest of my life. This was from a Medical primary care Dr. and it sucked! Dr Johnstone is my new god! Give them a chance before you go under the knife. You owe it to yourself!
I had a knee problem that went on for about 2 entire years that my PCP and other orthopedic doctors misdiagnosed several times. It prevented me from doing what I love in life. I even underwent surgery that turned out to be unnecessary and far from beneficial. When I saw Dr. Johnstone he made the quick assumption based on reading my case that there was an issue with my iliotibial band behind my left knee. His assumption was correct and through several appointments of Active Release Treatment/Laser Therapy over a surprisingly short 2 month period, I was able to once again partake in all the physical activities I love!!
Dr. Johnstone solved a problem in 2 months that other doctors continuously failed to solve for two straight years.
Making my first appointment at Modern Chiropractic was legitimately one of the best decisions of my life and I wish I could've made it a lot sooner!
I have been a patient at Modern Chiropractic (VAC) since early February of 2015. I went there to inquire about the deep laser treatments. I had undergone 3 back surgeries – two laminectomies for spinal stenosis; and, a back fusion (from Lumbar Vertebrae L2 – L5) for degenerative discs, over the past 15 years. My hopes were to increase the flexibility and mobility in my lower back and spine. Last year, I returned to playing golf after a 15-year absence. I had to learn a new way to swing my golf clubs. I received a series (18) of deep laser treatments; and, I am currently receiving a monthly follow-up treatment.
I am very pleased with the results; as I definitely feel that I have more flexibility and mobility – as a result of these treatments!! In late February (a few weeks after I started the laser treatments); I started on the New York Weight Loss (Ideal Protein) program that is also in the Modern Chiropractic office. With the guidance and encouragement of Weight Loss Counselors Tina and Julie, (and, office secretary/receptionist, DennieLynn – who has already lost 64 lbs. in this program); I have lost 22 1/2 lbs. in the first 6 weeks (9 lbs. in the 1st week)!
I was hesitant to begin this program because I am a "very fussy" eater; but, following the protocol of this program has been very easy for me! And, it is affordable. I would strongly suggest – and even urge – anyone who is in need of chiropractic treatment, and/or assistance in losing weight to contact Modern Chiropractic!!!
I am a single mom of three and my daily activities such as housework and cooking dinner was causing me much discomfort and aches in the lower back. After witnessing the many people Dr. Johnstone has helped, I allowed him to treat my complaint. He used the Class IV Deep Tissue Laser and A.R.T. which stands for Active Release Technique. Dr. Johnstone explained how the Laser and A.R.T complement each other and after about 5 sessions I felt great!!!! It has now been about a year since the treatment and I have not experienced that low backache. I am truly grateful for the pain relief, it was wonderful to find out I did not have to just live with that pain. Thanks, Modern Chiropractic and Dr. J!!
I had heel spurs and Plantar Fibromatosis in my left foot, plus I had carpal tunnel syndrome. Dr. Johnstone was able to make the pain go away I would recommend this place for anyone!
Barbara Worboys
November 2019
I've always been sceptical of chiropractic care but Modern Chiropractic has been absolutely amazing in treating my injuries due to tension, exercise and overuse. Dr J follows a more non-traditional approach to chiropractic care in which they do muscle massage and manipulation along with your typical adjustments. I also feel that the laser has really helped in speeding my healing. Thank you so much for giving me back a full range of motion!
Testimonial - Paul Burress
I am a Mixed Martial Arts coach and fighter, I send everyone I know to them, from high level, extreme athletes that I train, to every day folks dealing with pain. I had an arm injury that was seriously holding me back for over a year. After one month of different treatments, including laser therapy with Dr. Ferris and Dr. Johnstone, I was back to 100%. Miraculous recovery. Modern Chiropractic is Awesome! I am truly grateful for them.
I've long suffered from a variety of low back issues and have seen back specialists & physical therapists. Dr. J. was the only doctor to actually read and explain my MRI results to me. It revealed more than what I had been told in the past.
He set up a treatment program consisting of laser therapy, spinal decompression and muscle manipulation/chiropractic work that showed immediate and dramatic results after 6 treatments. I am happy to say I have ended my regular course of treatment and remain symptom-free.
I will be starting a monthly program in order to help maintain my quality of life and plan to slowly resume my regular work out activities this week.
Thanks to everyone at Modern Chiropractic.
So happy with my experience so far at this facility! Every visit my knee pain decreases more and more. I am so excited to see how much better I am going to feel with every appointment!
Melissa Sullivan
November 2019
I love the team at Modern Chiropractic! I've been seeing Dr Johnstone for a few years and he's great. He knows what problems I've had and he really wants to help me get better. I always really appreciate it when the team helps me out when I have a tight schedule. Thanks to everyone at Modern Chiropractic!
The doctors and staff are very professional and truly care about me! Appointments are convenient and easily booked into my busy schedule. I've been going to Modern Chiropractic for several months now. The office staff are incredibly professional, friendly and do everything possible to make sure the appointments are convenient for you. Whether you arrive early or late, they get you in immediately. I have definitely seen progress on my back pain since seeing Dr. Ferris. The staff have all provided great suggestions on what I can do to prevent further pain. I can't say enough good things about this Modern Chiropractic!
Testimonial - Tracy Terry
Now this is a Doctor of Chiropractic Care who is dedicated to his patients! His passion and knowledge shines through. Highly educated in his field and works with his patients to help explain the problem and to make certain they understand where it stems from and his recommendations as a result of the issue.
A true expert….
Beautiful office with all of the latest in Technology. You will love it!
Great service, very nice people, extraordinary results in just a few visits!
Doctors and staff are friendly and skilled. They have made significant improvements to my shoulder, back, and knees. I no longer suffer from uncomfortable aching back and knees when flying or driving long distances.
Dr. Johnstone is the man! I was new to chiropractic health a couple of months ago but decided to check it out due to some dull nagging lower back pain. Dr. J educated me on the source of my discomfort and on what I could do to help correct it… He added a few weekly adjustments and I was pain-free with decreased anterior pelvic rotation. Now I see Dr. J once a month to ensure I keep loose. I highly recommend the provider and Modern Chiropractic.
Chris Sweet
November 2019
I've been Dr. Johnstone's patient since January 2015. He's very professional and knowledgeable; I seek a custom treatment plan that includes both spinal and muscular adjustments (A.R.T. and 4th degree laser therapy). In addition to adjustments, Dr. J advises a nutritional and workout plan for people like me, who have been athletes for many years. Within a month of treatment, I noticed positive changes in my spine, muscles, and energy. After a couple of months of visits, I have better range of motion not only in my spine, but also in my chest, back, abdomen, and limbs. I rely on Dr. J and his extensive knowledge for his customized therapeutic plan. I highly recommend Victor Advanced Chiropractic for any current or past athletes in the Rochester Area.
Seyhan Sagcan
November 2019
I started going to Modern Chiropractic for chronic pain in my shoulder. The pain had become so bad that it was interfering with work and sleeping. Dr. J designed a program with me using Deep Tissue Laser and A.R.T. (Active Release Technique). I experienced improvement after the first treatment. I have regained flexibility and movement with my shoulder and able to sleep. Best of all, I am not living with chronic pain! Thank you Modern Chiropractic!
All of the staff are friendly and caring. Dr Johnstone is knowledgeable. Every physical issue I have had, whether it is muscular or related to my spine, he has been able to address and help to recover quickly.
Kristy Ingersoll
November 2019
I am very satisfied with the weekly adjustments I receive at Modern Chiropractic. Dr. Johnstone helps overcome some of the effects of the accumulation of "rust" in my 80-year-old joints! Modern Chiropractic has a knowledgeable and caring staff, and I highly recommend them to anyone who needs skeletal correction and/or maintenance.
Cynthia Cucinottaeekly at V.
November 2019
Modern Chiropractic (previously known as Victor Advanced Chiropractic) helped with my shoulder/arm pain. When I started, my pain was a 7-8/10 at times. After five 30 minute ART and laser sessions with Dr. Ferris, my pain is now nearly gone. I would highly recommend Modern Chiropractic to anyone experiencing muscle/joint pain. They are very professional and knowledgeable with a very friendly staff. They've earned my business!
Kristina Gabrielle
November 2019
Everyone is awesome!! Great care and so friendly.
Jeanine DiBerardinis
November 2019
I am very happy with the service I received from Dr. Johnstone. He is an exceptional doctor and I highly recommend him for anyone wanting results.
I was suffering from severe plantar fasciitis and wanted to find an alternative therapy instead of surgery or cortisone injections. The laser therapy at Modern Chiropractic was just what I needed! The staff was extremely supportive and encouraging and I can say that I am now pain free!! I liked the fact that the staff took the time to explain the therapy and what was happening at each treatment. I would recommend Modern Chiropractic to anyone wanting a non-invasive treatment for pain.
The staff are very friendly and the practitioners are knowledgeable! I trust that I will get top-notch care whenever I visit!
Kenneth Ingersoll
November 2019
I love everyone at Modern Chiropractic. They are so friendly and professional.
Joanie Charlie R.
November 2019
I'm 23 and could barely get my daughter put of her crib until I started going to see Dr. J for laser therapy and adjustments. Modern Chiropractic is great, my boss referred me and I will forever refer others! Thank you guys for making it easier to live again!
Testimonial - Anne Louise Miller Platten
My daughters and I have been going to Modern Chiropractic for 7 years. The staff is always professional and courteous, and they also make you feel like family. Dr. Johnstone performs our monthly adjustments quickly and efficiently, but never hesitates to spend more time in troubled spots. He genuinely cares about us and has taken time to inquire about our activities, work and school. He recommends exercises and additional treatments – but only if needed. Dennie at the front desk is fabulous! She is very accommodating if I need to schedule or change an appointment with short notice. She is friendly, helpful, and easy to engage in conversation. Dr. Ferris has built Modern Chiropractic to be a caring, professional, state-of-the-art chiropractic office. I highly recommend Modern Chiropractic to anyone who is suffering from skeletal and soft-tissue pain or discomfort.
Modern Chiropractic has helped me experience life without pain!! Both Dr. Ferris and Dr. Johnstone are professional and caring. The whole staff care about you as a whole not just as a patient.
Melanie Smith Wright
November 2019
Dr. Ferris gave me my very first chiropractic adjustment a few years ago when I was experiencing neck and shoulder tension and pain. Having regular adjustments really helped me. He is the only doctor I'll go to for chiropractic things – they're knowledgable, helpful and make you feel comfortable! I highly recommend Modern Chiropractic to anyone seeking chiropractic services!
I have several lower back problems, or maybe I should say," had". Dr. Johnstone and staff helped my back so much. I can walk straighter and sleep better now after all my treatments. He now has given me strengthening exercises to continue on my own. I'm very impressed with Dr. Johnstone's knowledge, patience, and obvious concern for his patients. His complete staff has been so helpful in every way. They are always smiling and respectful to you from the minute you enter until you leave. Something you don't find in every office. I'm so glad I went, and would highly recommend Modern Chiropractic to anyone. Thank you Dr. Johnstone!
Marie Mason
November 2019
Always adjusts me just right, Dr. Johnstone is HOT!
Lillian Axe
November 2019
I have been going to Dr. William Ferris for years. I was probably his first appointment back in 2004! I find him to be very approachable but more importantly, I feel better after I visit him. I would recommend him to anyone reading this review! Thank you Dr. Ferris!!! I will always go to you 🙂
When I first met with Dr. J, I was only able to walk without pain if I bent forward so that I was looking at my feet. After a series of deep tissue laser treatments and chiropractic adjustments, I am now able to walk again normally without and pain.
I have been to at least 30 various types of chiropractors and probably 50 plus massage therapists ever since a car accident 15 years ago, and I am a Massage Therapist myself, so I know skill when I feel it. Dr. Johnstone has just the right combination of strength and finesse. He is positive, confident, inspiring and has a variety of tools that get results including a class 4 laser and a spinal decompressor. He also really knows his anatomy. He was more precisely accurate and knowledgeable in his assessment of what was going on in my body than anyone I've ever been to. I feel great about highly recommending him to anyone living in the Rochester area, especially athletes and folks with injuries or back pain, including my own family who I have already sent his way.
I came in with severe lower back pain that was keeping me from participating in my favorite sport and most of my daily routines. At 61, I'm an avid curler and play at least 3 times and up to 8 times a week. Modern Chiropractic provided laser and decompression therapy over 8 weeks. I was encouraged to keep playing. I am now 90% back to normal and convinced with the suggested stretches and follow ups that 100% is right around the corner. Dr. J. and the whole staff were professional and at the same time very light-hearted and friendly. The higher cost was worth it for me and I hope it is for whoever is reading this too.
I love Modern Chiropractic, they are always friendly and they really care about their patients.
I was suffering with lower back pain and occasional spasms. Through chiropractic adjustments, the affected area was "unlocked" and loosened up. After just 3 visits 1-2 weeks apart, I am almost completely pain free, with now only occasional discomfort. For the time being, I will continue to schedule follow-up appointments every 2-3 weeks to keep my back area unlocked and looser. I heartily recommend Modern Chiropractic.
This place literally saved my life, I was suffering from sciatic referral at 29 years old this condition robbed me of being able to play with my 6yr old daughter, couldn't work nearly as much. I could not bend, twist, squat down without debilitating pain! I had been to other chiropractors none of which worked out as they could not actually treat my condition… They didn't take the time to figure out what was truly wrong with me.
I came into Modern Chiropractic for an evaluation and small treatment, I figured I was still in so much pain it couldn't hurt to try one more time and within 5 to 10 minutes I was diagnosed properly by Dr. Johnstone and he worked out a plan for me and got to work right away and I'm very proud and excited to say that for the first time in a long time I am out of pain! Everyone here is so wonderful, patient and caring I have absolutely loved my experience!
Tracy Jeanne
November 2019
Had limited neck rotation. After several treatments with Dr. J at Modern Chiropractic, my neck rotation is much improved. I would like to add that the staff is very cordial and is very willing to work with you when you have to change appointments and/or take care of your needs during treatments.
I had a pain in my sciatic nerve in the back of my leg for over 14 months. I tried many different treatments and none worked. At Modern Chiropractic, Dr Jay told me he could fix it using Deep Laser treatment and muscle work. I went three times a week for 4 weeks, laser treatment to reduce the inflammation and sometimes muscle manipulation. The laser therapist, Casey, was very nice, responded to my problem areas and relieved a lot of the pain. Dr Jay worked on me a few times and after 4 weeks, I was pain free. I highly recommend Modern Chiropractic
I was a little skeptical of this method, but as I came towards the end of my 8 weeks, I started to feel the benefits of less pain and better posture. I have had lower back (S1, L5 & 4 area) issues for a number of years and have used chiropractic care to manage the pain. The decompression along with the laser treatment and continued PT exercises has definitely helped me tremendously. It has been over 4 weeks since my last visit and I feel better than I have in years. Thank you Modern Chiropractic.
Testimonial - Michelle Fischette
Dr. J Is a Lazer master! I had NO idea technology like this existed. The pain in my shoulder from bicep tendinitis and bursitis was horrible. One treatment gave me the relief I needed to continue treatment! Now after only five treatments, I'm able to start rebuilding the lost muscle from the 3+ months that I was unable to use my shoulder. If you have been sidelined for any type of injury, you need to contact Dr. J at Modern Chiropractic… Don't wait.
I had a shoulder injury from boxing for nearly 2 years. Did 2 months of physical therapy and tons of time off from training. Nothing helped. After 4 sessions of laser therapy at Modern Chiropractic I went back to training, and after some use and continued icing without additional laser treatments, I'm finally 100%! Thank you!!
Dr. Bill Ferris is an amazing chiropractor. I saw him yesterday because I was having pain in the upper right side of my back. It hurt to move my arms, my steering wheel and it really hurt to pick up my 11 month old baby. It's amazing what chiropractors can do. It's not just cracking bones, it's a lot more and is very effective. I followed his instructions and iced my back last night. I feel like new today. I can move my arms and pick up my baby without having to stop and almost catch my breath. Ahhhhh thank you!
When I came in to see Dr. J, I could not turn my head in either direction without turning my whole body. I was quickly diagnosed and a plan was suggested to remedy my poor range of motion. Voila! Here I am several treatments later and my range of motion has returned to just about normal…
The office is so friendly, helpful and always concerned. I would highly recommend Dr. Ferris, Dr. Johnstone and the team!
I am not done with treatments yet, but they are certainly helping. I was so uncomfortable when I first came in and at least now I can straighten up. Looking forward to my next treatments.
Christina Cocuzzi Borrelli
November 2019
Having a herniated disc is not fun, especially if you are an athletic, active female who is always on the go. I went to other chiropractors, medical doctors and sought out advice from exercise professionals, but nothing seemed to relieve the pain. A friend recommended Modern Chiropractic, so I gave it a try. I was very sceptical in the beginning (and even towards the end), but I was so thankful that I continued the treatments because my back feels so much better. I can drive, participate in yoga, ride my bike, take long walks with my dogs and not feel the pain that I used to.
After 19 years of chronic pain not being able to sit or lay down without pain I am about 90% free of pain thanks to Modern Chiropractic. Great people who care and are dedicated to their profession.
From the first time I walked into Modern Chiropractic up to and including today, I've been in one of the most odd ways that I have ever had in going to a doctor. The first day I was greeted by Denny at the front desk and it was all over. Denny's attention to detail and follow up have been 2nd to none and to make it better she has a sparkling personality, always smiling and laughing and making new or potential customers feel very comfortable. Then there's the rest of the staff.
I was paired with Dr. Johnstone and he did the exam and explained all of my options to me. I won't say that I didn't get sticker shock but once they explained all of the services that they would be offering, it helped me to understand their reasoning for their charges. After signing up and getting my evaluation Dr. J. and Casey his teammate went over the course of treatment with me and explained to me all of the procedures they would be doing to help me out. On my first treatment I was very cheerfully greeted by both Denny And Casey. Casey took me back to start my treatments. If anyone ever told me that I could have this much fun going to the doctors I would've told them to have their head examined. Casey is great. She has a very calming and mellow disposition. Don't let that fool you, she's a real spitfire and talks to everyone like she's known them for years. All the while doing her treatments in a very professional manner. One of the things that impressed me most was how it didn't matter what time or day it was when I went in for my treatments everyone knew exactly where I was in my treatment and what needed to be done next. I would be remiss if I didn't mention NY Weight loss. Tina and Amanda are awesome. The whole time I was getting my treatments I would listen to them interact with their clients. The true interest and caring are very easily picked up in the enthusiasm of their voices and actions in communicating with both new and existing customers.
In summarizing my choice to use Modern Chiropractic was without a doubt the best decision for my back I could have ever made. To look back and think of all of the pain I endured for 20+ years and in 8 weeks of my treatment I can honestly say that I haven't felt this good and without the pain I am looking forward to getting back into the active lifestyle I so much enjoy. In saving the best for last I want to tell you about Dr. Ferris himself. Dr. Ferris is definitely a REAL person. There was not a time that I went in the office to get my treatments that he did not take time (yes real time) to talk with you and make sure that the treatments I was receiving were working for me and that I was being treated professionally by his staff. I would rate my experience with Modern Chiropractic a very strong 9 out of a 1-10 scale and that's only because I don't give out tens! I am grateful to Dr. Ferris and his staff for the tremendous care they took of me all the while making me feel just like one of them in the process. I'm sure if you trust them and work with them, you'll be giving a glowing recommendations just like I am. Thanks again!
Four years ago I walked (barely) into Modern Chiropractic with a diagnosis of spinal stenosis and two bulging disc. Cortisone shots had stopped working, and on the advice of my spinal doctor, I turned to chiropractic medicine. The pain radiated from the base of my spine, down the back of my right leg to my ankle. After many laser treatments and adjustments over the past four years, the pain is much more manageable and stops just below the back of my knee. Definitely progress!
Prompt attention to an acute situation as well as ongoing maintenance treatment. I know that if the present pain is not fully resolved, Dr. J. will continue to attack it.
Testimonial - Jennifer Alexander Bulkley
I went for laser therapy for a chronically inflamed bicep tendon. After a year and of half of rest and physical therapy with no help, I decided to try it. So happy I did. Today was my first day back to the boxing gym in I don't remember how long. Shoulder feels great!
After suffering for three months with a pinched nerve in my neck and no results with pain killers and trips to orthopedic doctors I got relief with Dr. Johnstone at Modern Chiropractic and spinal decompression. I actually felt better after first treatment. Just got an adjustment and it feels great. Thanks Dr. Johnstone and Modern Chiropractic!
Jeff Rogers
November 2019
I was in severe pain from a pinched nerve in my neck. After 3 weeks of decompression therapy I was without pain. The staff was very helpful during the whole process.
I had a shoulder injury from boxing for nearly 2 years. Did 2 months of physical therapy and tons of time off from training. Nothing helped. After 4 sessions of laser therapy at Modern Chiropractic I went back to training, and after some use and continued icing without additional laser treatments, I'm finally 100%! Thank you!
Jen Bulkley
November 2019
Awesome Chiropractors and staff! No problem getting in at times that fit my busy schedule. Also, you really can't beat the rates for adjustments!
I first went to Modern Chiropractic nearly 10 years ago for migraine headaches. The level of care I received was world-class…and more importantly, I have not had a true migraine since my FIRST treatment at Modern Chiropractic. I have since returned for hip and low back issues with great post-care success. Dr. Ferris and Dr. Johnstone are truly dedicated to addressing the root cause of pain in order to prevent it from returning in the future. They continue to educate themselves on the latest techniques and add the newest technology to the practice. I won't go anywhere else!
Dr. Johnstone, and his staff are very customer service oriented, offering flexible scheduling and treatment pricing.
My lower back disc was very painful however with the laser treatments, and realigning I am able to conduct normal activities with mobility and less discomfort.
Dr. J explains each procedure in detail and is fortunate to have a support staff with abundant knowledge on the procedures and preventive measures.
Thank you all for the kindness, extended service and follow up.
The entire staff made me feel like a friend and not just a customer. Dr J explained the procedures in advance and treatment was true to his word!
I have had back pain on and off for 30+ years but after my Modern Chiropractic program, my back and legs are pain free.
This place is amazing. I was a 17 year old athlete with chronic back pain, whom thought surgery would be the only option, until I came to Modern Chiropractic. In just a few visits, I no longer had any pain in my back or legs (I had a herniated disk into my right leg). After those two weeks of treatment, I never had back pain again and it's been almost 4 years and I still have no pain. Not only is the method amazing, but the team here is too. Dr Johnstone completely changed my way of life and I am forever grateful for this place!
Alana Surace
November 2019
Had a great experience when visiting Modern Chiropractic! They were very knowledgeable and were able to help me with my strained muscle in my leg. Their pricing is very good and their service is very friendly. I would really recommend them to anyone in pain or even if your not in pain because they will make you feel great after one visit. Thanks!
I am a 58 year male who is very active, (running, multiple sports activities). In September, 2015, I went to Modern Chiropractic with severe foot pain (plantar fasciitis) that prevented me from running. The Modern Chiropractic therapy sessions of deep tissue massages and the laser treatment helped me to return to running within 4 weeks. I have had no foot problems since my treatments were completed. My daughter is now receiving treatment from Modern Chiropractic for a similar type of injury and we are anticipating similar results.
I decide to go to Modern Chiropractic (previously Victor Advanced Chiropractic) because I was having much pain in my forearms and requested laser treatments for carpal tunnel.
Dr. Johnstone checked my problem; it was muscle pain, not carpal tunnel.
I then requested a series of treatments to heal the muscles.
After the first treatment the pain was greatly diminished. I have continued the with the program so that I will have full use of my arms with no pain.
The doctor is professional and qualified to perform the laser therapy.
I am very happy with the results.
Dotte Mcauley
November 2019
Over the past decade, I have had lots of pain and stiffness in my lower lumbar due to a herniated disk. I decided to look into the laser spine institute, which they performed an in evasive surgery in hopes that it would resolve my pain and stiffness. While the surgery did a great job I still had pain. This is when we came across Modern Chiropractic. Not only was I treated as one of their own but their treatment worked! Even after my surgery, I was unable to stand or sit for more than an hour.
Since treatment at Modern Chiropractic, I went from 50% pain and stiffness to about 5% pain and stiffness. I am extremely happy with the results and I highly recommend that anyone with a neck or back injury to go into this establishment and get your consultation! By far the smartest decision I have made in regarding my back pain! Thank you so much!
Best decision I have ever made!! Every person in this office is here to help you. I struggled for six years with a shoulder that was only at eighty-five percent capacity. I was in pain daily and had difficulty with everyday tasks. The laser treatment took all the swelling down and allowed the ART treatment to be so effective!
I would not have been able to continue my journey to wellness without these treatments but more importantly without Dr. J and the wonderful folks here!
Margaret Ziemba
November 2019
Very knowledgeable and caring!
Patti Crawford
November 2019
Testimonial - Hannah Valle
I found Modern Chiropractic through a radio ad and loved their statement, "Your body can heal, we can help." Since my car accident 4 years ago, I had already been to so many doctors (chiropractor, physical therapist, general practitioner) and NOTHING had helped AT ALL, so I was very hesitant to try anything else and had basically resigned myself to living with daily pain. However, after a particularly bad day pain wise, I made an appointment at Modern Chiropractic and they were able to see me right away. After a consultation, a treatment program was recommended to me and I was even given a laser treatment while I was there. Even though there was a cost involved because it was not covered by my insurance, my husband and I felt it was a worthwhile investment for me get my life back. I just ended my last treatment today and I feel great!! I do not have ANY pelvic pain. My pelvis was out of place and lots of scar tissue had developed there which is now gone. My back pain is considerably better. Now I just need to continue with the exercises Dr. J. gave me so I can strengthen my back. Everyone on staff is wonderful! They truly care about you and your health and I looked forward to coming to my appointments. I highly recommend Modern Chiropractic!
It was a very good experience and Dr J hit the nail on the head with his diagnosis!! The support staff was very welcoming and kind!
Kevin Clarke
November 2019
I was more than a little skeptical when I was shown the ad. I have been to a quite a few places that promised to be able to heal the tendinitis in both of my elbows. After 6 years of dealing with one failure after another and really no other options, I decided to give them a try. After talking with Dr. Johnstone and seeing how enthusiastic he was about helping me, I decided to go all in. It was a bit more expensive than the other places I went to before but this really was a case of you get what you pay for. The pain is 95% gone and getting better. I can actually feel what it is like to not be in constant, throbbing pain, for the first time in years. I would highly recommend them to anybody who has tried other avenues of getting help with pain, only to have those methods fail. I can't thank them enough for helping me get over this hurdle. I am very grateful for all they have done.
Dr. Johnstone, and the rest of the staff are great. They have been wonderful about explaining every step of the process and after about a month of chiropractic care and laser therapy my back and hips feel like new. I didn't even realize how tight and sore my muscles had been before, I would definitely recommend Dr. J!
Taylor Edwards
November 2019
There is no better place than Modern Chiropractic. Dr. Johnstone is the best chiropractor I have ever used. We strongly recommend him.
Buraq Harmon
November 2019
My off and on lower back pain had not gotten better after a massage, acupuncture, and lots of ibuprofen. After reluctantly looking for a chiropractor ( many years ago I had a bad experience with one), I came across VAC and Dr. J. He took so much time with me, explaining what he thought was going on with my back. He gave me the free laser heat treatment and then did his magic adjustments of my back. I really felt better right away but went back twice more. I am pain free! They have a friendly staff and fit you in when your schedule allows.
The staff at Modern Chiropractic is top notch and I would recommend them to anyone in need of their services. I am 25 years old and was having terrible lower back pain while running. The chiropractor there told me I needed to strengthen my lower back muscles and gave me a number of exercises to do so. He told me to do the exercises for 3 weeks and I should be good to go. After 3 weeks he was absolutely correct and the lower back pain was gone! Hats off to these guys they are awesome
I wanted a solution that did not involve a trip to Strong ER to sit for 8 hours in the worst kind of pain. I did some research and liked the approach and technology Modern Chiropractic offers. I called and was immediately seen, I was barley able to move because of a sprained muscle over my hip joint. When I left the initial appointment I was in far less pain and secure that I could withstand my own weight. I walked out of there! I continued treatment for 3 weeks (a custom treatment plan to fit my needs). By the third treatment I was over the hump and just 3 weeks later I am fully released. This is my story – my results and Dr J exceeded my expectations. I am smiling again.
Amanda Roberts NYWL coach has been amazing. I don't have to wait, I get right in, and I am always excited to see my numbers go down either on the scale or my measurements. If you want to lose weight come here, it's amazing!
I had been dealing with extreme shoulder pain for months. Dr. Johnstone diagnosed me with a tear in my shoulder, bursitis, and an impingement in my shoulder. Before finding Modern Chiropractic I did almost a year of physical therapy with no improvement. Just a few months going to Modern Chiropractic, Dr. Johnstone was able to rehab my shoulder and help heal the tear. I can finally go to the gym, lift at my job, and not be in constant pain everyday. With his exercises and advice I can now start strengthening. The money was well worth it..and the drive! Thank you for fixing me!
Becky Adams
November 2019
Testimonial - Tricia Lall
My experience with Modern Chiropractic was beyond what I had anticipated or expected. I am a competitive bodybuilder in the bikini division, and had injured myself pretty severely two weeks prior to a competition. I was in excruciating pain, and in desperate need of help. Having had a similar issue treated by a Chiropractor in the past, I sought relief with Modern Chiropractic. I was promptly scheduled and welcomed by Bernadette (who is the sweetest woman alive!), and was very pleased by the beautiful, clean and modern facility. The renovations are nothing short of spectacular. I was seen by Dr. Johnstone, who is professional, personable and beyond knowledgeable in his field. Being a competitor himself, I knew I was in the right hands! I was expecting to simply be "adjusted" and sent on my way (like the vast majority of Chiropractic practices), but to my surprise, I was overwhelmed by the care I received. Modern Chiropractic has the most up to date, cutting edge medical technology to bring a wide range of physical relief–and fast! Through Red Light Therapy, Active Release and Decompression methods, I was immediately overcome with relief and ease. I entered Modern Chiropractic in pain, and left as a completely different person. The care I received from Dr. Johnstone and the professionals at Modern Chiropractic enabled me to recover faster, better and stronger. I am beyond thankful that I found Modern Chiropractic, and I will be a patient for life!
Molly McCann
November 2019
Some of the best service I've ever received!!! Dr. Derek Johnstone was extremely knowledgeable, was able to pinpoint my exact areas of pain, but most importantly, I could tell he is extremely passionate about what he does! I will definitely be back for some more ART treatment. If you are heavily into fitness like I am, this is so highly recommended. It was great!
Justin Becker
November 2019
I am delighted to write for Dr. Bill Ferris and his dedicated team of caregivers. I am a physician and due to my profession, I had over time stresses to my lower back. I sprained my lower back 3 years ago, treated by number of chiropractors, physical therapy, back exercises and pain medicine. I would get better in few weeks but had 3 relapses over the years each lasting longer than the previous ones. I saw neurosurgeon, had MRI and continued the same standard treatment which was ineffective. Last attack went on for 9 months and would not get better, it became chronic. It was affecting my work, leisure activity, Golf game and day to day activity. Even sitting for 15 minutes was painful leave aside driving and other activities. Surgery was the only and last option to fix L4-L5 vertebrae and chronic Sciatica like radiating pain from back of my left buttocks to my left ankle. My wife heard on radio and I read the ad.in the newspaper about deep laser and non-surgical spine decompression being offered by Modern Chiropractic.
I made the first consultation visit and was evaluated by Dr. Johnstone. What a professional office and team of care givers. I signed up for the 12 treatment. 3 times a week for a month, 10 minutes of deep tissue laser, 30 minutes of spine decompression on a state of the art modern Spine Med table, and after 6 sessions of the two, 5 minutes of ART (Active release technology) muscle work.
It took more than 12 sessions due to my chronic condition, Dr. J, Dr. B and Dr. Ferris kept telling me it will work, just stay patient. They extended my sessions by another 6 at no charge and BINGO one day radiating pain went down by 25%, following week by 50% and then gone before our European 2 weeks' vacation in September! The best birthday gift I could have received. It has been 3 months since then and I am pain free, pleasure in playing Golf is back. It was well worth the cost of the treatment. I am truly thankful for the entire team at Modern Chiropractic including Bernadette, who accommodated me with treatment schedule conducive to my own practice schedule.
Keep up the great work!
Tarun Kothari, MD
November 2019
I was treated for spinal stenosis L3-5, sciatica, and an old injury at S1. Surgery not possible. Am now able to stand and walk like a normal person. Had laser therapy and spinal decompression. Very grateful.
I had tried physical therapy and deep massage therapy over many months and was still in discomfort. I decided to try the laser therapy since nothing I was doing was working. I had my preliminary discussion and exam with Dr. Johnstone. The exam was more thorough than I was expecting and Dr. Johnstone's explanations were easy to understand. I decided to GO FOR THE PLAN.
I began seeing Dr. Boronczyk who is energetic about his work and was passionate about making a positive difference in regards to my health. I began the laser treatments combined with the ART technique and began to notice a BIG difference. I golfed 2 holes in August of 2017 and that was it for the year. I finished my sessions in December 2017 and golfed 7 times in a row in January down in Florida. I must continue to exercise but the results were great. The treatments worked and Dr. Boronczyk never lost his enthusiasm throughout the program. So 'Thanks a Lot Doc' from a very happy golfer.
Very friendly and helpful staff with great service!
Chris Lawrence
November 2019
Fantastic service, friendly staff. Now pain free.
Made a world of difference. Great people, great price, great service.
Andrew Ceyton
November 2019
I was having back problems that began to challenge me from an accident and L5, L4 operation in 1974. I went to a number of potential helpers. The surgeons would not operate because they said it would only have a 20 percent success. I did chiropractic-decompression therapy, that helped but as time went on it was not long term. I did acupuncture and it helped.
A friend had a good experience with Modern Chiropractic and decided to go and have 15 laser sessions. Each one gave me some improvement. I now go once a month. I can function better, sleeping, sitting standing, walking and driving. I have had a good experience.
Outstanding chiropractic office. I have been to many chiropractors over the years, however, Modern Chiropractic is a full-service step above the rest. Professional, friendly and caring staff that wants to see you get results and make sure you are on the right road to recovery.
Could not be more pleased with the office and doctors. The Adjustment Club is an amazing bargain. I have recommended many and will continue to do so.
They saved my vacation!
I was not going to be able to make the 14.5 hr car ride with my back the way it was. After a desperate call, they fit me in that day and with several more appointments within that week I was feeling impressively better.
All the staff at Modern Chiropractic are so caring and compassionate and gifted. I can't recommend them enough.
I first went to Modern Chiropractic when I was preparing to run a 10K and developed severe sciatica. I got outstanding service from the minute I first walked in the door. Dr. B did a full, detailed assessment and came up with a comprehensive treatment plan. Having spent my entire career working in health care – I have dealt with many physicians. What was really striking about the team at Modern Chiropractic – is that they really listened to me – understood what my goals were – and set up a treatment plan around them. I am happy to share that after a course of treatment, I ran a successful 10K and have gone on to run several races since then with NO PAIN! I know that I can go back anytime for a tune up if needed.
Highly recommend. Highest quality of service and care. Dr Ferris has high integrity and is very knowledgeable about getting you back to full mobility.
Steven Yaffe
November 2019
Modern Chiropractic specialize in modern chiropractic techniques. They are on the cutting edge of technology. They don't do just the back though. They have worked on my wrist, elbow, shoulder, and hips for various injuries. Dr. Ferris and Johnstone are the best at what they do.
Luke Render
November 2019
Testimonial - Diane Harrington
My husband Gary is the patient who received relief with the techniques that Modern Chiropractic offers after suffering 40 years of pain.
After many years of mediocre chiropractic care at other practices, the staff at Modern Chiropractic finally cured my pain. A chronic stabbing pain in my right shoulder that I had for years was finally solved by Dr J., thru the use of deep tissue laser therapy, and a convenient monthly maintenance program of laser treatments, stretching and adjustments. Highly recommended!
Daniel Zinkievich
November 2019
I had been battling severe chronic pain and inflammation in my neck, shoulders, and chest for about 18 months with no diagnosis after seeing several specialists, and no relief in sight. I decided to go the alternative route and see if the laser therapy would help. Dr. Johnstone gave me hope that he could make me feel a lot better. After twice a week sessions over several weeks, I felt almost 100% back to my normal self. It was amazing to feel so great after all those months of suffering. I now go once a month for maintenance, and while it's not enough to keep the pain away completely, it's enough to keep me functioning and greatly improve my quality of life. I am so grateful to Dr. Johnstone and his care!
Carrie Irwin
November 2019
Being in my late 50s and sitting at a desk all day was the perfect recipe for sciatica, which worsened gradually over 15 months. I heard about Modern Chiropractic on Legends 102.7 and the ad made perfect sense – they identify the root cause of the pain and treat it with modern technology. Dr. Johnstone treated me for approximately 10 weeks, and I was amazed at how the annoying pain faded away! He did a great job of explaining each step and recommended exercises I could do to help myself continue through the healing process. Everyone who I met in the office exemplified true customer service – friendly, efficient and welcoming. I highly recommend this practice for those looking for a non-invasive approach to sciatica.
Eileen Brooks
November 2019
I went into this facility at 10% strength and mobility in my neck accompanied by excruciating headaches – after treatment by Dr. Johnstone for several months I am at 80%. The headaches are completely gone and I have almost full neck movement again – no more pain! I had gone to many doctors and had 8 neck injections, 3 epidurals, been sent to physical therapy, acupuncture, pain clinics and 2 well-known neurosurgeons – all concluding there was nothing that could be done I would have to live with it. I was referred here and I consider it a miracle that I'm finally free of pain! I have already referred 3 more people here and would not hesitate to refer anyone here.
Patricia Yarbrough
November 2019
After many cortisone shots in my shoulder which worked for a very short time, I heard of the laser treatment at Modern Chiropractic and everything changed, the pain relief has been wonderful I highly recommend the treatment and the doctors.
I'm an avid mountain bike rider with a regular exercise program. One morning after a weekend bike ride I woke up with minor pain down both legs. Working in a machine shop I'm on my feet 8 to 10 hrs a day. Within a few months, the pain was getting a lot worse to where I was unable to do my regular bike ridding and workouts. At work, I wasn't able to stand for more than 15 min. without shooting pain down both legs. After hearing Dr. Farris on the radio I made an appointment. When I walked in Jennifer was very pleasant and helpful in filling out paperwork and introduced me to Dr Johnstone. He did a complete x-ray and showed me where my disc was damaged between L5 and S1 and explained the treatment that he recommended. After my first Laser and Decompression session, I felt a big relief and signed up for the required sessions. After completing the sessions I'm back to my normal routine of bike riding, exercising, and standing all day at work. I continue to go once a month for regular alignment adjustments. Thank you Modern Chiropractic.
Outstanding chiropractic office. I have been to many chiropractors over the years, however Modern Chiropractic is a full service step above the rest. Professional, friendly and caring staff that wants to see you get results and make sure you are on the right road to recovery.
Could not be more pleased with the office and doctors. The Chiro Club is an amazing bargain. I have recommended many and will continue to do so.
I am a truck driver who climbs in and out of his truck and trailer dozens of times a day, lifts thousands of heavy packages a week and walks several miles a day. I developed a severe burn in my right shoulder several months ago that would not go away thru regular chiropractic adjustments. I decided to give Dr. J a shot and his laser therapy, and after 8 treatments, adjustments, exercises and stretching, ALL the burning has been eliminated, and my overall spinal health is vastly improved. I was skeptical at first about how a light could heal, but it does, quickly and efficiently.
The entire staff made me feel like a friend and not just a customer. Dr J explained the procedures in advance and treatment was true to his word!
I have had back pain on and off for 30+ years but after my Modern Chiropractic program, my back and legs are pain free.
As an older triathlete, I have struggled from time to time with a nagging leg injury. Dr. Johnstone has given me relief from the pain and has allowed me to continue to pursue my triathlon passion using ART treatments. Getting in to see Dr. Johnstone is never a long wait and within no time my training is back on track. Everyone at Modern Chiropractic is friendly and easy to work with.
Always a good experience and reasonably priced awesome staff that's always friendly.
Simply Amazing!! I was suffering from a Strained Achilles for years. With cutting edge technology and advanced treatment techniques it took 12 sessions to get my Achilles fully healed properly. Huge thanks goes out to Dr. Ferris, Dr, Johnstone and the staff there were all awesome during the treatment process. I recommend anyone to check them out.
Will Isaac Irizarry
July 2021
Don't forget to share this via Twitter, Google+, Pinterest, LinkedIn, Digg, Tumblr, Reddit, StumbleUpon and Delicious.